¡Compra tus entradas online!
¡Descuentos por compra anticipada!
(Comprar con 8h de antelación a la entrada al parque. Descuento NO aplicable en taquilla)
The discount on advance tickets means no refund can be made after purchase
General admission
(all day)
+1,40cm: 22,50 € (25,00€)
From the height of 1,1 to 1,4 m: 14,70€ (18,70€)
From the height of 0,91 to 1,1m: 13,10 € (14,60€)
Only afternoon
(from 15h)
+1,40cm: 14,70€ (16,20€)
From the height of 1,1 to 1,4 m: 10,20€ (12,20€)
From the height of 0,91 to 1,1m: 9,10€ (9,60€)
You will only find our Combos with online purchases!
Family Pack (2 adults and 2 children s 0.90 cm to 1.40 cm) 68 €
4 tickets to the park all day
Friendly Pack (4 adults) 78 €
4 Tickets for the park all day
Crew Pack 144 €
8 tickets to the park all day
Friendly Combo (Self-service) 120 €
4 all day tickets (+ 1,40cm) to park + 4 set menus in the self-service
Combo I (Café terrace) 30 €
1 all day ticket (+1,40 cm) + 1 cold sandwich (ham with tomato, tuna or potato omelette) or mixed Sandwich, French fries, 1 soft drink, water or beer
Combo duo (Café Olas) 58 €
2 all day tickets (+ 1,40cm) + 1 pizza to choose from, 1 serving of patatas bravas, 2 sodas or 2 beers
Menu Classic (Special Self-service) 33 €
1 all day ticket (+ 1,40cm) + 1 Daily menu (self service)
Waffle Pack (Cafeteria castaway) ¡New! 32 €
2 all day tickets (1.40m) + 2 waffles until two flavors (1 pack) (* Consume 13 to 15.30)
New Kebab (Cafeteria Space) ¡Nuevo! 20 €
Special July 2 to August 28: 1 input (1.40m) all day + 1 kebab of chicken, beef or mixed in pita bread or dish, 1 soft drink, water or beer
¿Puedo traer comida y bebida?
Si se puede traer pero para la seguridad de todos es necesario evitar recipientes y objetos de cristal
¿Hay restaurantes dentro del parque?
¡Claro! Hay varios además de nuestros famosos Gofres
¿Puedo entrar y salir del parque cuando quiera?
Si, sin problema. Pregunta al personal de taquilla y de accesos
¿Hay taquillas y guardarropa?
Si, tenemos servicio de lockers (taquillas y casilleros) y guardarropía
¿Hay aparcamiento?
Si, y además, ¡es gratuito!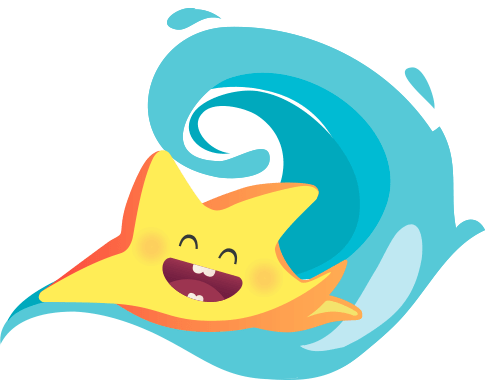 Horarios 2016
Cerramos el 11 de septiembre
Lunes a domingo de 11:00 a 19:00
CTRA. NACIONAL 340 - KM.986,8
AP-7 salida 45 (Oropesa) y AP-7 salida 46 (Castellón Norte)
info@aquarama.net | 902 998 711
PARKING GRATUITO
Atracciones
Pulsa sobre la foto para ir a su ficha. Pulsa sobre los puntos para cambiar de atracción, pulsa otra vez para girar la foto y ver una breve descripción o visita la página de Atracciones
Aquarama
El parque acuático más divertido de todo el Mediterráneo está en Benicàssim. Donde se hace el mejor gofre del mundo.
¡Grande!
Más de 45.000 metros cuadrados de diversión para toda la familia
¡Emocionante!
El "Salto del Diablo" es el tobogán kamikaze más alto de Europa con una caída de 30 metros en un ángulo de 62º
¡Atrevido!
El "Space Shot" es un simulador de un despegue espacial
¡Para toda la familia!
Los peques tienen sus propias áreas recreativas en "La Cala del Pirata", "Minidunas" y en "Chiquilandia"
¡Relajante!
Zonas para quienes prefieren disfrutar del sol y relajarse como la zona de la piscina de olas y la de "Los Lagos"
¡Para todos!
Ofrecemos también importantes descuentos a desempleados, familias numerosas y otros colectivos desfavorecidos socialmente
Servicios
Alquiler
Tumbonas
Guardarropa
Gratuitos
Información / Megafonía
Asistencia sanitaria
Vestuarios
Silla anfibia
Parking gratuito
Wifi en todo el parque
Comer y beber
Cafetería Las Olas
Cafetería La Terraza
Cafetería Space Shot
Self service
Gofres
Bar Pic-nic y merendero
Heladería
Comprar
Tienda